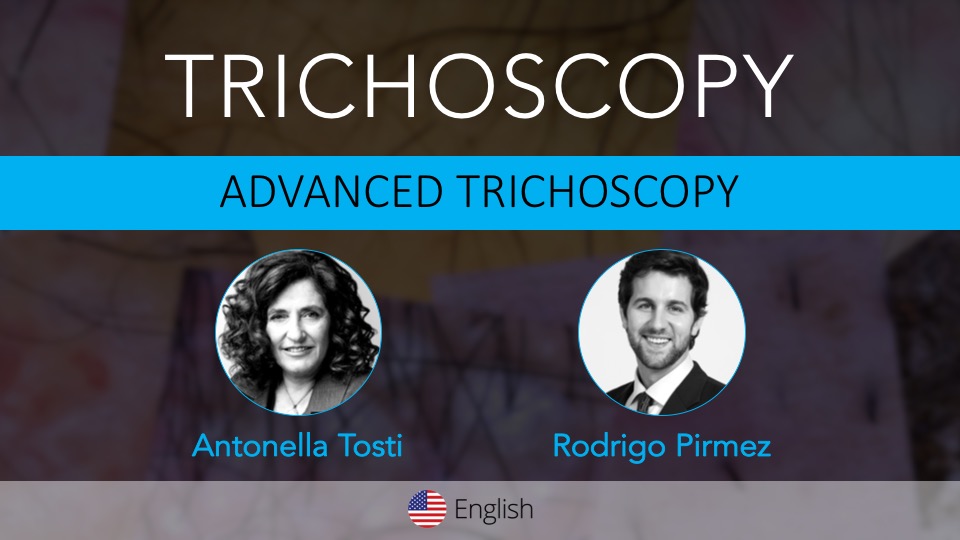 Description
---
QUARANTINE SPECIAL!
In this course, you will learn advanced topics and what's new in trichoscopy. This course will cover the most common and also some unexpected pitfalls in trichoscopy; trichoscopic signs of inflammatory scalp disorders such as psoriasis, seborrheic dermatitis, contact dermatitis and others; infections and infestations of the scalp; important trichoscopic signs that will be decisive in your diagnosis... and much more! Enroll now!
PROCURANDO O CURSO EM
PORTUGUÊS
? LOOKING FOR THE COURSE IN
PORTUGUESE
? Clique aqui
IMPORTANT:
The course will be available for 15

days

after registration.

Course duration: Approximately 1.5 hours.

During this 15-day period, lessons can be watched as many times as necessary.

Using the same account to simultaneously access the course from two different computers will block user's account.


DO YOU HAVE ANY QUESTIONS ?
"I took the course and I have a question"

Click here!

We will periodically respond to question in our

facebook

page
Category: English
General info
---
Content
ADVANCED TRICHOSCOPY
Lesson 1: Pitfalls in trichoscopy - Antonella Tosti
Lesson 2: Inflammatory scalp disorders - Antonella Tosti
Lesson 3: Decisive trichoscopic signs - Rodrigo Pirmez
Lesson 4: Scalp infections and infestations - Antonella Tosti
Lesson 5: What's new in trichoscopy? - Rodrigo Pirmez
What you are going to learn
---